The Charm of Three
2015. július 29., szerda
The 2015 Starpoint Reformed Youth Festival could welcome many fresh participants, as well as real "veterans", who came for the second or third time. One of the members of the international team is in line with the Hungarian rewinders: we talked with Inga Krisiukenaite (23) from Lithuania, who joined us for the third time.
Your are here for the third time, this is the end of the third full day. How would you introduce yourself in three sentences?
First, I am a Reformed Christian from Lithuania, from the city of Biržai, the centre of the Evangelical Reformed Church in Lithuania — I was born and raised in a Reformed Christian family, my grandparents have very deep faith, and I am very thankful for all of it. Secondly, I am studying at the University of Educational Sciences, I'm going to be an English teacher — it came from my volunteering experience that I should find my vocation teaching. Thirdly, I love travelling, and finding new places — Hungary was the first foreign country I visited.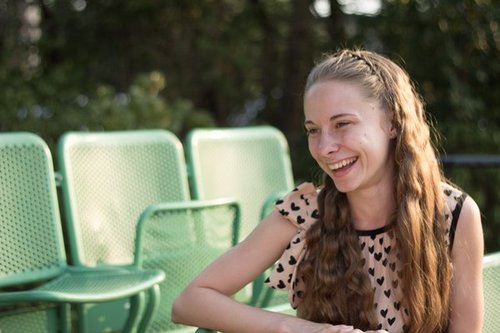 It is your third Starpoint.
Yes, I was here in Tata in 2011 when it rained, and in 2009 in Fadd-Dombori. Unfortunately, I missed the last Starpoint in Mezőtúr. We already talked with the girls that it would be great to come back again.
What brings you back for the third time?
You can feel the spirit of the Reformed Church here. As you know we are a minority in our country, and it is a special feeling when you come here and find out there are a lot of reformed people around, and also a lot of youth who are strong in faith, and that all participants, including the international guests from different churches and countries, with whom we share the same values.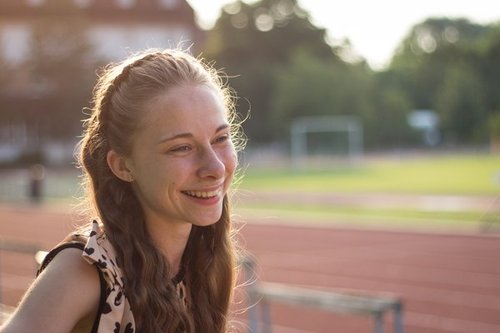 Comparing your three Starpoints what difference do you see?
When I came the first time the international group was much smaller. I can't remember exactly the number, but now we are about thirty, and also new countries find their way here. It's nice to see that the message is spreading, and more and more people come here.
Trust is the central subject of this Conference. What did you trust when you came here and what will you trust when leaving?
As I mentioned, I grew up in a religious family, so I always trusted in God's will and His plans for me. I feel it was something he lead me to participate in. I appreciated discussions, small groups a lot. It's really a strength of this conference that you can share your own thoughts and feelings in small groups. Also the activities are very useful, and its really nice to see how new things come up in your mind, and how much you learn from it.
Have you already counted how many new friends you have?
I can't identify the number, but I believe I will have many new friends by the end of the festival. Perhaps I can tell you their number when we start sharing photos, writing messages to each other.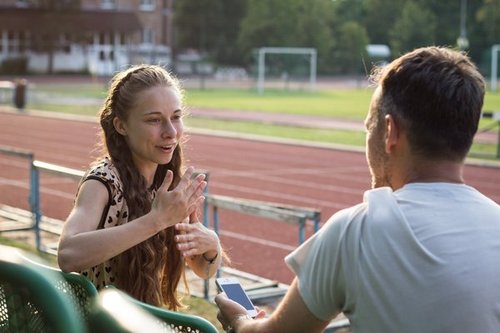 As a returning Starpointer, have you got Hungarian friends, too?
Yes, and I'm very happy that already after the previous festival Zsuzsi Schmidt came to visit me in Lithuania last summer. We went to our capital, Vilnius, and my hometown, Biržai, too. She could also visit our summer camp. It is very important for me to be a good ambassador of my church and country.
What will be your next post as ambassador?
Actually, it's not so much abroad. We do a lot of work in our country: I volunteer in events, I help to host foreigners who come to our synod, meetings, commemorations and jubilees. You have to be an ambassador in your own country, too.
Returning to the returning three in your story, if you had three wishes, what would that be?
Bring this heat with myself back to my country, as it rains there now. Keep in touch with those whom I met here. And, regarding the lessons we learned here, to make them remain with the participants. Knowing something and behaving that way are two different things — I wish the knowledge we gained became part of our lives.
Text: Zoltán Körösvölgyi
Photo: Bertalan Bessenyey