Integration Work Spotlighted in New Case Study
2017. március 08., szerda
The RCH's refugee integration work, done in partnership with Kalunba Nonprofit Ltd, has been spotlighted in a recent Social Platform case study report regarding "social investment." Social Platform spoke with the RCH Diaconal Office's current Head of the Unit for Refugee Integration, Ms. Dora Kanizsai-Nagy, about the work being done in Hungary.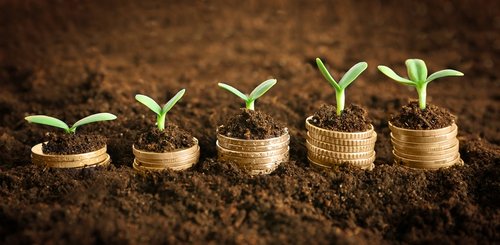 Social Platform brings together largest network of European rights- and value-based civil society organizations working together in the social sector. They are a membership-based organization that advocated for policies that bring social progress to the European Union through the promotion of equality, diversity, solidarity, democracy, and human dignity.
The organization has been advocating for "social investment" projects for years, promoting the idea that quality investments in social, health, housing, employment, and education services help to develop societies. "In our view, services should be people-centred and tailored to meet each individual's needs. They should promote users' human rights and aim to empower people and make them more independent. In addition to addressing present needs with immediate effect – such as improving people's skills, health conditions and employability – investment in services can prevent or reduce future needs that would give rise to additional costs and reliance on services, including emergency health care, unemployment benefits, correctional facilities and income support. This approach is known as 'social investment,'" says Social Platform.
In order to illustrate what "social investment" is in practice, the organization collected 14 case studies from 12 EU Member States that cover a wide variety of work: the inclusion of migrants and refugees, integrated social and health care, child protection and youth programs, and more. The RCH's work with refugees, through the implementing partner, Kalunba, was chosen to be one of the 14 case studies.
According to the case study in Hungary, "Through social investment in education and skills development, the Mission actively promotes the inclusion of refugees in the long-term. This is of course challenging, as they present a huge range of diverse needs, which often require a personalized approach. Nevertheless, the project tries its best to provide tailor-made support to each refugee, especially in the area of employment, where people are integrated in job fields related to their previous work experience and skills when possible. The main goal is to transmit the message that, in spite of trends of islamophobia and xenophobia in Hungary, refugees can improve their lives in their host country."
The RCH is proud to have its work, and its implementing partner, highlighted in such an important collection of case studies. To read the full report, click here. 
Article by Kearstin Bailey
via socialplatform.org