Day 1 at The Starpoint 2015
2015. július 28., kedd
After spending two days visiting Budapest, the group of international visitors arrived in Tata. They say that the Olympic Sports Centre of Tata, which serves as the venue of Starpoint 2015 was built at this location, because the climate of Tata resembles to that of London the most, home of the 1948 Olympic Games. Luckily, this year it shows the best of weather…
The Starpoint Reformed Youth Festival started a few hours ago. When the participants entered the gates, Choirs, Folk musicians and Tooters greeted them, to establish an atmosphere for the Festival. After the registration, and finding the best place for their tents, the attendants could discover all parts of the Festival. They started their visit at Cafe el Mondo, where they had some delicious coffee variations or lemonade, to continue finding the places where their preferred programs will be organized.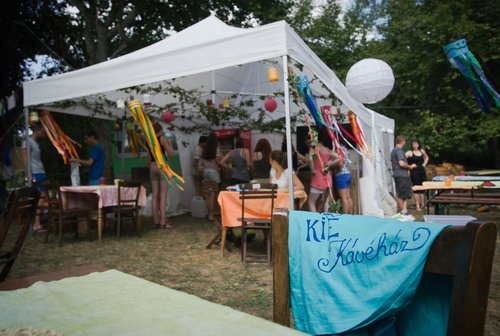 The Opening Worship took place at the Main Stage, starting at 7 pm, presented by Koppány Szabolcs Hajdú, the Reformed Pastor of Lovasberény, a small village in the North-West part of Hungary. His lovely wife and four sons also followed his presentation in front of the stage.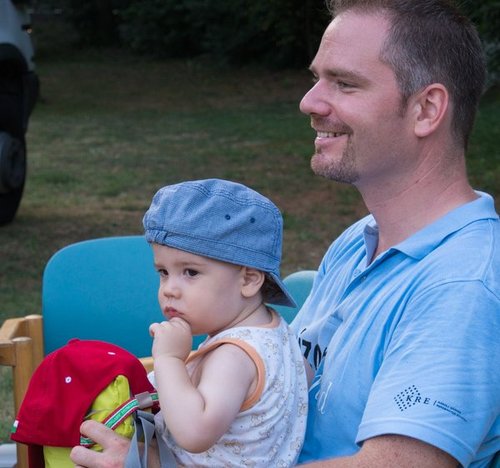 The worship was performed in Hungarian, but the international visitors heard the English interpretation. The worship, according to the main subject of the entire Festival, addressed Trust in God. Without trust, there are only usual things in life. But trust in Jesus is hard. He sent His disciplines to the other coast of the Sea of Galilee, but when they were in trouble because of the storm, He was not with them. How could they trust in Him? How could we trust in God? Getting to the other coast of our life is never an easy, romantic process. If you don't get in storms and troubles, you only have a God in your head, in your mind. Jesus says: Don't fear, I am here. We have to step out of the boat like Peter did, forget about the water, about the lack of solid ground beneath our feet, briefly: have real trust. We are all created to step out and say: Save me Lord! All the great things come when we can trust in God alone. By means of trust we can gain experience from God, a learning that nobody can take away from us.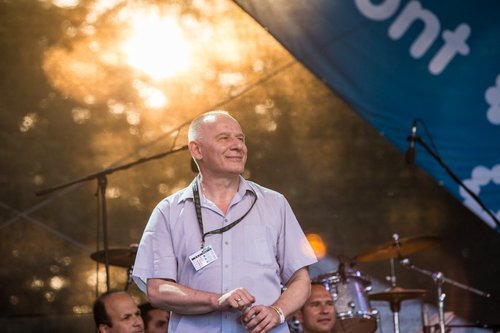 Later István Bogárdi Szabó, Bishop of the Danubian Church District as well the Presiding Bishop of the RCH and Zsolt Gerecsei, Curator of the Tata Presbytery of the RCH greeted the participants and our foreign guests. After listening to the announcements, the participants joined the leaders of their small groups they will be discussing with in the upcoming days. Our foreign guests are divided into five English-speaking small groups. After introducing themselves they spent some time with introductory and team building games to get to know each other, together with the English-speaking Hungarians who joined their groups. The first day was great, everybody is looking forward to the wide array of experiences to come in the following days.
Marika Porcs