You Welcomed Us Into Your Kingdom
2016. augusztus 31., szerda
The RCH has recently published an English translation of a popular interview series done highlighting the work of Roma youth, mission workers, pastors, and artists within the RCH. The publishing of this work was supported by the Evangelical Church in the Rhineland (EKiR).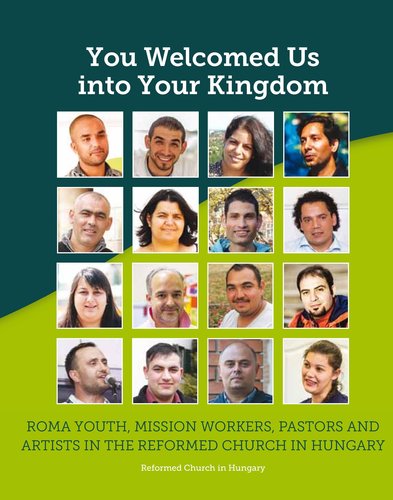 The interviews of this publication aim to present the faith, desires, and struggles of our Roma brothers and sisters, thus contributing to the development of smaller and larger communities of mixed ethnicity where the Lord is praised, and ultimately to the creation of God's kingdom here on earth. They were first published as a Hungarian volume in 2015 and have now been translated into English in order to reach a broader international audience, all coordinated by the RCH Mission Office. The RCH team made up of content editor Kriszta Naszádi, translators Melinda Kara and Dani Stevens, and copy editor Kearstin Bailey worked tirelessly to bring these interviews into a format for the wider English-speaking world to read, share, and learn from.
The book primarily contains interviews published on the recently-launched Roma Ministry website. As a result, besides Roma people who are Reformed congregation members, there are also interviews with the musical group Amaro Del and the painter Tibor Balogh, who do not belong to the Reformed community but have been active in the work of the national Reformed Roma Ministry.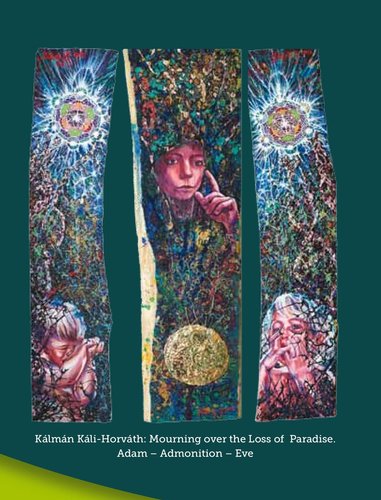 The interviewees include theologians, students, skilled workers, teachers of religion, artists and a pastoral care worker. The interviews also reveal what role spirituality plays in social mobility. We can almost feel as though we are back in the age of Reformation when hearing about the community leader who dropped out of elementary school after completing only four grades but who is motivated to read by the desire to study the Bible. And the skilled worker and the young man who used to skip school and fail classes decide to continue their education: they enroll in college to be able to spread the Gospel. They have to take incredibly courageous steps in order to gain a foothold in new and unknown social territories and this publication aims to celebrate that bravery and faith shown by so many of our Roma brothers and sisters.
The online version of the book can be read here.
Article by Kearstin Bailey