Coming to Hungary for Jesus
2015. december 16., szerda
A family which converted from Islam to Reformed had to flee their home nation of Iran more than 10 years ago. Besides political reasons, they wanted to leave to convert to Christianity and because of this they were condemned to death in their country. In Hungary, they found a new country and religion in one of the county centers as recognized refugees. We have visited the family to show how they live among us and how they celebrate Jesus' birth as refugees converted to Christianity. For security reasons for the family, the names of the family members have been changed and we do not share photos of them. 
"My father had to leave because of political reasons. Our lives were in danger," said Saman, a young man in his twenties, succinctly. The boy speaks Hungarian well and he helps translate during the interview with his family.  The women of the family make their answers complete. They wanted to convert from Islam to Christianity, but they had no chance for this in Iran. Due to these reasons, they made the hard decision to hit the road and they left everything behind including their other relatives. It was hard for everyone – it shattered them – but it was the hardest for Ajda, the mother. Her depression was treated in Hungary because she could hardly manage with the absence of her mother, she missed her so. They have not seen each other for more than 10 years and their children have not seen their grandparents for that long too. Meanwhile, the grandfather has passed away, said Mahsza, the daughter, who misses her grandparents.
Jail or gallows await the Christian families in Iran
The answer to the naïve but honest question, if there's a chance to meet back up with their family, the answer is distressing. Ajda, the mother, says that, "Unfortunately we are not allowed to go back there. We are Christians because we converted from Islam. We would be thrown in jail or hanged. It would be very dangerous to go back to Iran."
Iran is the 7th most dangerous country for Christians




The international organization Open Doors comes up with a list every year which lists the countries where the persecution of Christians is the highest. On the 2015 list, Iran was number 7. In 2011, it was the 2nd most dangerous country. In 1979, there were 500 Christians in the country and since then their numbers have been increasing. Nowadays, according to the Open Doors data, 450,000 people claim themselves as Christian out of the 79.5 million population of Iran. In the country, the Christian congregations are being watched by officials. The believers have to face physical violence, harassment, and the threat of imprisonment because of their belief in Jesus.
Country change for Jesus
Many could ask if they regret converting from Islam to Christianity since they lost their country and a big part of their family because of this. The mother, Ajda, says firmly, "No because we have received a better thing in exchange – Jesus. We gave our hearts to Jesus; we changed our country for a religion which is about love, forgiveness, and peace. It was worth it to convert, even if I know that we will never be allowed to go back to Iran."
Mahsza and Saman, the two older children, have strong and frightening memories about Iran. They were just kids when they had to leave with their family. Their little brother, Sina, was born in Hungary, even though on his birth certificate it is stated that he is an unrecognized citizen.
Becaming Reformed
I asked them for more details about their baptism, their conversion from Islam to Christianity. Ajda says they were already interested in Christianity in Iran, but if they had converted there then they would have died. They just read the bible in secret and longed to be able to be safely baptized. When the family found a new home in Hungary they were baptized. Saman says he and his sister were young and they found it really exciting to transition into a new religion, but he says it was a longer process for them to really get close to god.
Since their baptism, they have visited Catholic Mass sometimes, which was the closest to their home. Ajda says it was not the same because they are Reformed and they would rather go there where they belong. Anyway, she thinks that it is weird that there are many statues in the church, and the traditions are also quite different.
Christmas in an international congregation




People from Kenya, Uganda, United States, Netherlands, Scotland, Italy, Afghanistan, and Hungary are visiting the St. Columba's Congregation of the Scottish Mission in Budapest (also called St. Columba's Church of Scotland in Budapest). On Sunday's, 50-60 people attend the English speaking worship. The congregation's members are international students, colleagues at embassies and international companies, bilingual families, refugees, and asylum seekers. Aaron Stevens, minister of the church, says that both men of means and refugees who are fighting for their very existence are coming to the same community here. It teaches us something about God's love, power, and the work of the Holy Spirit; God wants this kind of community.

 

The Christmas traditions in this congregation differ from those in an average Hungarian congregation. At Christmas Eve, worship is celebrated with Holy Communion because the congregation members requested it. Aaron Stevens says that these are very moving moments when the ministry is really needed. On Christmas Day there is worship for those whose families are far away and there is a community lunch so that nobody is left alone. The idea of the lunch was brought up by and Iraqi refugee because he thought the common celebration belonged at Christmas. Since then, every year, congregation members prepare the meal together for the festivities and people bring Christmas meals according to their own culture and traditions.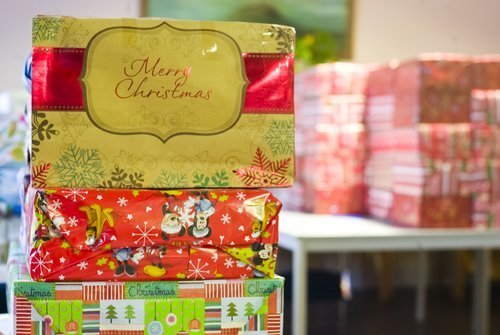 Christmas is still a new thing
What does a Christmas look like in your family? I asked them. "I assume like in your family," answered Saman first. "We have a Christmas tree, we give presents to each other, we eat Christmas candy and cakes, and also fish – even if it's not fish soup ," continued the young man.
In Iran, the New Year is the biggest holiday but the family doesn't celebrate it anymore. As they say, "Since we became Christian, we have not celebrated it. We are already celebrating the Christian holidays." Regarding their first Christmas memories, Ajda recalls with a smile that she fell in love with the view of the city all decorated – the lights, the mood, and she really loved the first Christmas church service. Christmas is important for the family and it is also exciting since it is still a new thing for them. "It is important for us because we remember Christ's birth and we try to implement the traditions at home and also at the workplace," says the mother Ajda.
Hosting Bible study
Workplace means the restaurant they are managing. They started their own business and the family works here. Besides the typical fast foods, Hungarian meals are also on the menu. A nice decorated Christmas tree stands in the shop. In connection with the work, it is unavoidable to talk about the billboards that the government put up in the summer, especially the one which referred to refugees as taking the jobs of Hungarians. Saman says they did not take jobs away, but they have actually created jobs for four Hungarians. Some weeks ago a home bible study was held in their restaurant.
Muslims and persecuted Christians celebrate Christmas together




Persecuted Christians don't want to be alone at Christmas. That makes it also important that the RCH Refugee Ministry have always been thinking of them in the past years. In close cooperation with the Scottish Mission, they organize gatherings for them in the Advent season and at Christmas. Many times Muslims also join the programs because they are curious about the traditions and want to learn from them, says Dóra Kanizsai-Nagy, head of the RCH Refuge Ministry. She recalls stories about Christian refugees who said that they could celebrate Christmas together in their home country too. Syrians talk about how there was no dividing wall between denominations or religions in their home country, everyone celebrated together. "It's like we're at home because we could go to each other and celebrate like this at home too," said one Iraqi boy.

 

They eat together at Christmas. Last year the Buda Reformed Church hosted the refugees for a Christmas dinner. There was stuffed cabbage without pork, the vegetarian version of traditional Hungarian sour cabbage, and traditional Hungarian Christmas cake, and of course other non-traditional foods on the menu as well. According to Dóra, at every Christmas there is one heartbreaking moment when Christian refugees are sad about celebrating so far from home; it hurts their hearts to not do certain things as they might in their home country. The RCH Refugee Ministry and the Scottish Mission do their best to make them feel at home.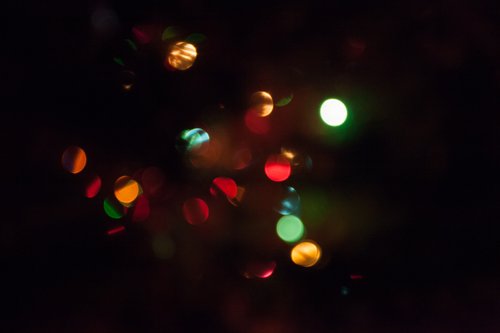 They never felt hurt in Hungary
When I asked if Hungarians were accepting or harsh towards them, Saman says that they never felt hurt. He also talks about how he has many Hungarian friends and how he fits in in the country – he feels good here and he has no conflicts. There were times when they felt someone look down on them, or act angry because they are living in Hungary, but no one ever told it to them directly.
The boy says that it is the same in Iran if a foreigner arrives in the country, and there are many Afghan poor refugees. Saman says that their grandmother helps them if she can. She gave a job around the house to one such refugee and many times she helps them with food or clothing because she knows "her daughter and her family are in a foreign country and it makes her understand their situation better."
The Revolution of 1956 is their favorite Hungarian historical event
Saman and Mahsza have already started school in Hungary. I was curious if there were any especially interesting stories in the history of Hungary for them, or something which was similar to their Iranian history. Mahsza says, "The Hungarian aspect of the two World Wars is interesting." When I asked what kind of similarities she sees between the Persian and Hungarian nations, she gave a surprising answer – the desire for freedom. "We also had protests like the Hungarian ones in 1956," she said. "This also reflects the desire for freedom that is in you, that's why it's good to live here."
Freedom is especially important in the personal life of the family. Saman says "Here there's freedom and democracy. In Hungary we feel a sense of security and it is important for us." The family would like to receive Hungarian citizenship and they are already working on submitting their application. 
Written by Márk Hegedűs
Translated by Ecumenical Office
Originally published by Reformátusok Lapja 2015/51-52
Photos: Richárd Kalocsai, Krisztián Sereg