Cooperation with HEKS Continues in Roma Ministry
2015. július 01., szerda
Claude Ruey, President of the Board of Trustees of HEKS paid a short visit in Hungary on June 6 and met colleagues of the Roma Ministry and Pál Huszár, Lay President of the Synod of RCH.
Ruey, together with Rev. Matthias Herren, HEKS secretary for Middle and Eastern Europe, visited the Reformed Congregation in Salétrom Street, in the 8th District of Budapest where the delegation met Rev István Lakó, the Roma Mission Leader, Krisztina Deme religious teacher and volunteers and learnt about the Roma Community Project of this congregation.
The President also engaged in a discussion with Coordinators of the national Roma ministry of RCH, Krisztina Naszvady and Laura Velkey, supervisor of the HEKS related Roma projects. It was confirmed that Roma Ministry activities in the congregations continue to receive support in accordance with the agreement entitled "Country Programme 2014-2016" signed by the aid organisation of Protestant Churches of Switzerland, Swiss Interchurch Aid (HEKS), and the Reformed Church in Hungary.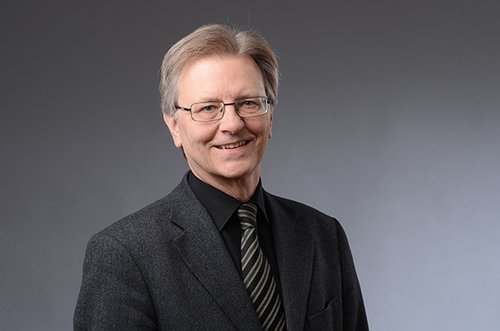 Empowered by the Holy Spirit, the Reformed Church in Hungary (RCH) as a sign and agent of God's Kingdom will be a church of personal and social transformation, a community where irrespectively of origin or race, people can experience the welcoming, reconciling and healing power of the Gospel of Jesus Christ. (Excerpt from the concept for Roma ministry of RCH.)
Congregations of the RCH can once again apply for support for Roma Youth and Young people, from HEKS before the 31st July. The support is from money that was made available by the HEKS after the signing of the agreement "Country Programme 2014-2016" with the RCH in September of 2013.   The agreement is to support Roma youth with a focus on education and social inclusion issues. The 58 million Hungarian Forints available for 3 years can only be applied for by RCH congregations who would like to begin or continue such programmes.
Currently, eight programmes are running in congregations, and three are at the beginning stages. These programmes true to the agreement are for Roma children ensuring that young Roma get education, assist in societal integration, familiarise them with Christian teaching, and offer them a community.
These programmes take different shapes and forms depending on the congregations. The various congregations are running after school programs for Roma youth between the ages of 0-18years old from underprivileged and/or abusive backgrounds. Others include Mother-Toddler Groups, Weekend Activities, Play Houses, Summer Camps, to mention but a few.
HEKS funds provide them with financial backing that makes this possible, but most importantly these programmes motivate and sensitise the congregations towards needs of  the Roma them to do more for Roma Youth.
Ecumenical Office
Njeri Wagana Hughes
Photos: Krisztián Sereg
Read More:
A New Swiss-Hungarian Cooperation Is Born